ADVISORY BOARD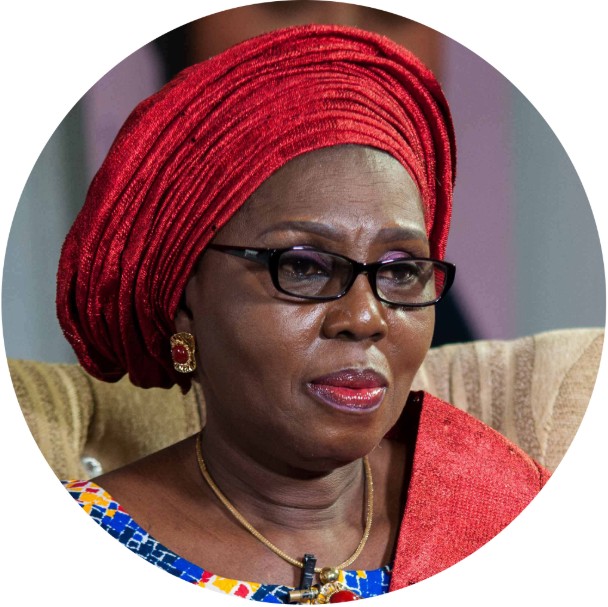 H.E Mrs. Betty A. Akeredolu
First Lady of Ondo State
Her Excellency, Betty Anyanwu-Akeredolu, is the wife of Ondo State governor, Arakunrin Oluwarotimi Akeredolu, the sixth governor of Ondo State. She is the founder of The Breast Cancer Association of Nigeria (BRECAN).
Betty Anyanwu-Akeredolu is a graduate of the University of Nigeria, Nsukka where she obtained BSc. Zoology in 1977 and later in 1986, she got her MSc. Fisheries major in Aquaculture from the University of the Philippines, Iloilo. She is a firm believer in continuing education regardless of age, which she demonstrated by going back to school (University of Ibadan) for masters (Mph Health Promotion & Education in view).
After she was diagnosed with breast cancer in October 1997, she underwent treatment and eventually survived the deadly disease. Her ordeal became her driving force, and she went ahead to start a Non-profit Organisation in 1997, known as Breast Cancer Association of Nigeria (BRECAN), which focuses mainly on awareness of the disease. She is also a strong supporter of the Bring Back Our Girls (BBOG) movement.
Her organization; The Breast Cancer Association of Nigeria (BRECAN) is a leading NGO that is galvanizing action against breast cancer in Nigeria. One of its mission is to bring about positive and lasting change in the Nigerian society that has deeply entrenched misconceptions about what causes breast cancer and how it can be treated. She has won numerous awards nationally and internationally in recognition of her work and commitment in the fight against breast cancer in Nigeria. Betty Anyanwu - Akeredolu nurtured her career as a fisheries expert while working with the Federal Department of Fisheries and retired voluntarily in 2005 after 28 years of diligent service. She is a commercial fish farmer and provides consultancy services under the business name, Aquatek Farms Ventures.
Also, she has made a foray into politics since 2007 and active in the present dispensation. She is married to the governor of Ondo State, Oluwarotimi Odunayo Akeredolu(SAN) and blessed with four beautiful children and three grandchildren. She is widely traveled, and her hobbies include reading, gardening, jogging, tennis, and yoga.
H.E Mrs. Betty A. Akeredolu
First Lady of Ondo State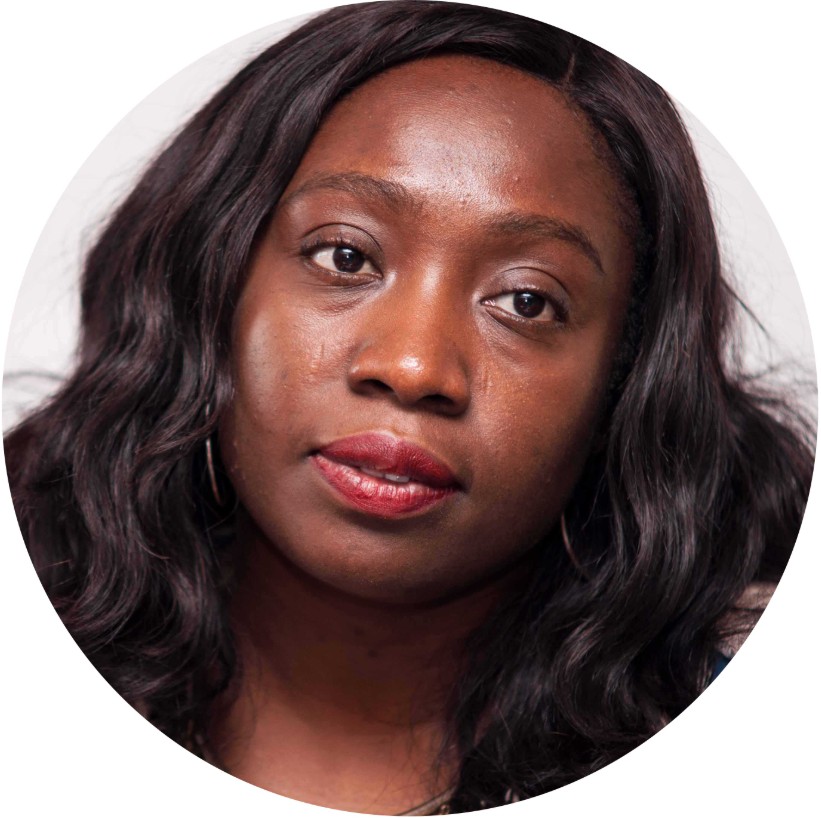 Ms. Stephanie Busari
Journalist and editor, CNN Worldwide
Stephanie Busari is a journalist and editor at CNN Worldwide. A Nigerian by birth, she moved to Lagos from London on July 2016 to pioneer and run CNN's first digital and multimedia bureau. She also reports on-air in breaking news situations for CNN International.
In April 2016 Busari exclusively obtained the 'proof of life' video that showed that the missing Chibok schoolgirls who were kidnapped in Nigeria in 2014 were still alive. She was also an instrumental member of the CNN team that won a Peabody Award in May 2015 for the network's coverage of the missing girls.
Busari recently won a prestigious Gracie Award for her work in covering this story. She's also a previous recipient of the Outstanding Woman in the Media Awards.
A passionate and adept public speaker, Stephanie is regularly invited to share her insights, and host panels; including at UN Women, Oxford University and recently gave a TED talk.
Ms. Stephanie Busari
Journalist and editor, CNN Worldwide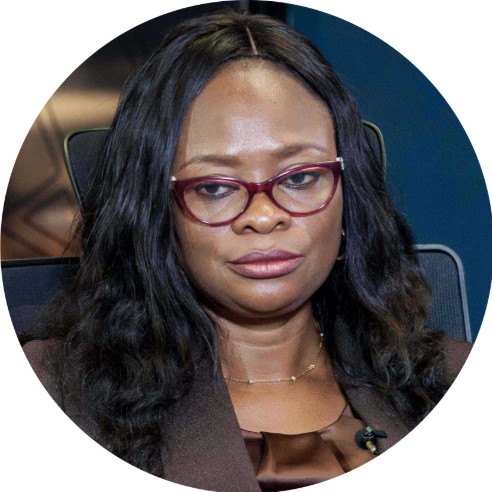 Mrs. Olatomiwa Williams
Cloud and Solutions Sales Manager, Microsoft Nigeria
Olatomiwa Williams is an award-winning and highly skilled Technology trailblazer with over 15 years of experience in IT sales, consulting, and support. She is currently the Cloud and Solution Sales Manager for Microsoft Nigeria.
She is responsible for leading the team solution specialist helping customers leverage Microsoft Cloud to achieve digital transformation.
Before that, she was the Microsoft Business Solution Dynamics Lead, Microsoft Nigeria, thus stands at the forefront of the core of Microsoft Business Productivity Solution. As the Business Solution Lead for Microsoft, she spent time with customers and partners evangelizing an industry-wide shift to leverage the power of Microsoft Dynamics solution in the cloud and has helping customer to gain rapid and continuous growth.
A calculated risk-taker with deep tech industry knowledge, passion, enthusiasm, and technical know-how has helped customer to identify the real value of Microsoft cloud fuelling the industry-wide transition in both the public and private sectors of the economy. Throughout her 6 - year tenure with Microsoft, Ola has built a reputation for developing business strategies, developed and managed profitable business model for high - end enterprise and Small, Medium Businesses. She pioneered Microsoft Enterprise Voice Solution with significant customers in Nigeria. She is known for helping customers adopt new technologies for the transformational business outcome. With high - quality work ethics and core values of discipline, integrity, good judgment, growth mindset, and can-do attitude, Ola ranks among the top 5 % of Microsoft employees.
She is a Platinum Club award winner, the highest recognition for Top-performing employee in Microsoft. She is also a nominee for Microsoft's coveted Top Talent for fast track career development.
She is a great advocate and supporter of women technology initiatives and has spoken in a different forum to help drive adoption of technology among women and youth. Ola is a graduate of Computer Science. She was a former Lead Consultant with Dimension Data and have worked on large complex projects within and outside Nigeria. Ola has 16 + combined years of experience in IT working across industry and customer segments. She speaks on different Microsoft events, presenting across Microsoft Solution portfolio.
Mrs. Olatomiwa Williams
Cloud and Solutions Sales Manager, Microsoft Nigeria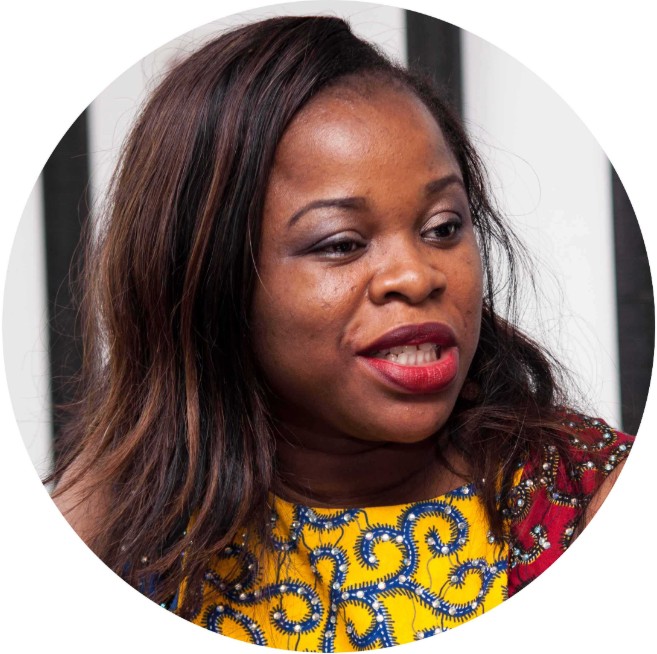 Mrs. Ifeyinwa Egwaoje
Lead Curator for Venture, Ashoka Africa
Ifeyinwa Egwaoje is a seasoned social entrepreneur with over twenty years of demonstrated experience in national and international organizations. As the Lead Curate for Venture in Ashoka Africa, Ifeyinwa is fostering an environment where Africans can develop a change-making mindset and create change that addresses continental challenges.
She coordinates a thriving fellowship with over 100 social entrepreneurs helping them support each other and co-create to achieve continental scale. While working as a reproductive Health and gender development trainer, Ifeyinwa equipped young women with information and skills that enabled them to question gender roles and become visible and empowered members of their communities.
In 2010 Ifeyinwa became one of the Young Champions of maternal health selected to a fellowship where she learned how to use a volunteer method to provide practical support to pregnant women during pregnancy until the baby is one year old. Afterward, she came back to Nigeria and started the Birthing Project Nigeria, providing women with access to quality medical care before, during, and after deliveries. In her spare time, Ifeyinwa consults for Non - governmental organizations and inspires young people to become intentional about their daily lives.
Mrs. Ifeyinwa Egwaoje
Lead Curator for Venture, Ashoka Africa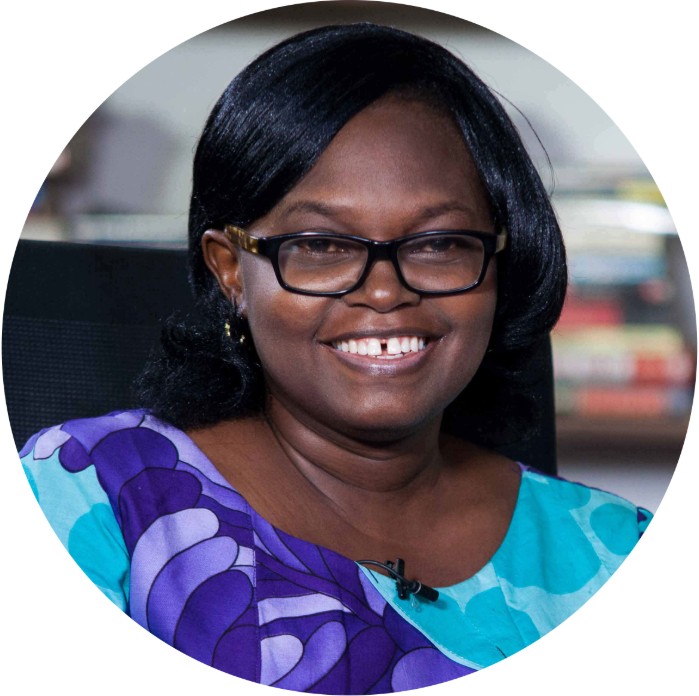 Dr. Mrs Thompson
Associate Professor, FUTA – Computer Science
Dr. Thompson, Aderonke Favour-Bethy is a Senior Lecturer in the Department of Computer Science FUT, Akure. She holds a Bachelor of Technology (B.Tech) in Computer Engineering in 1998 from LAUTECH, Ogbomoso, Nigeria, Master of Technology in Computer Science in 2005 from the Federal University of Technology, Akure, Nigeria and Ph.D. in Computer Science in 2014 from the same University.
She has mentored so many students who are excelling in their fields of choice. She is very passionate about encouraging students to become the best they desired.
Also, she has served at various committees within and outside the University community. Few of these are Staff Adviser, Software Developers Initiative of Nigeria, (SDRIN), FUTA. (2008-2012); Publicity Chair, Second Regional OWSD International Conference, in 2015; Member, Akure Humboldt Kolleg Conference Logistics Committee. (February-April, 2017). Secretary, Nigeria Computer Society, Ondo State Chapter (2014-Till Date).
Dr. Thompson is a member of these professional bodies ACM, Internet Society, Computer Professional (Regd. Council) of Nigeria, International Association of Engineers (IAENG), Nigeria Computer Society, Organization for Women in Science for the Developing World (OWSD), Associate Member, Nigerian Institute of Management, ANIM. She has attended many international conferences and presented papers both locally and internationally. Dr. Thompson has more than 30 articles in both local and international journals. She is widely traveled and speakers in many conferences within and outside Africa.
Dr. Mrs Thompson
Associate Professor, FUTA – Computer Science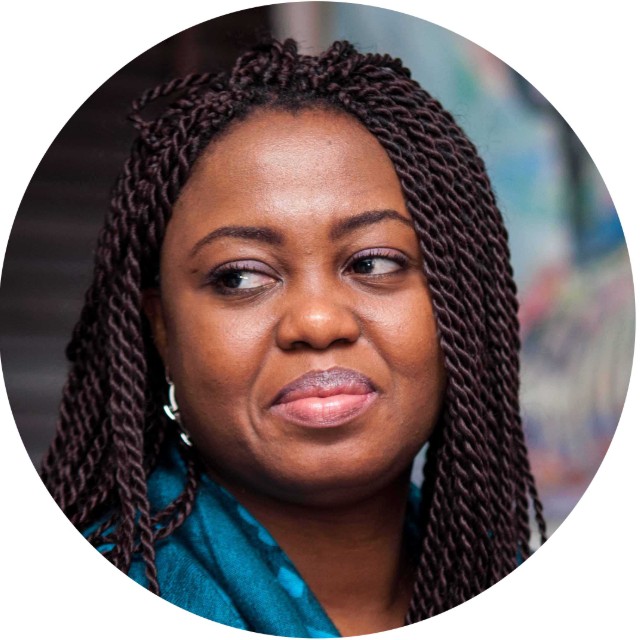 Seun Omobo
Senior Adviser to Nigeria's Foreign Minister
Seun Omobo is the Senior Adviser to Nigeria's Foreign Minister. Her current activities include Managing the Nigerian Economic Diplomacy Initiative(NEDI); a program which provides international market access to local Nigerian businesses and was launched by the Vice-President of Nigeria on April 2018.
Apart from introducing Economic Diplomacy into Nigeria's Foreign Policy, she is also responsible for the country's Citizens Diplomacy in the Foreign Ministry.Seun has years of experience in public sector reforms as well as national development. She served as the Adviser to the Nigerian Senate on Healthcare matters where she ensured the development and the passage of several critical healthcare bills including the Medicines Anticounterfeiting Bill while providing Federal Healthcare financing aligns with national health priorities.
Before now, she served as the Technical Head of Nigeria's Medicines Regulatory Agency(NAFDAC). She has her background in Pharmacy and is currently undergoing her post-graduate studies in Global Health at the Johns Hopkins University, USA. For over three years, she has worked in various capacities within the World Health Organization (WHO) Headquarters in Geneva, Switzerland. She also worked as a consultant to the WHO managing the Prequalification of Medicines program in Nigeria and neighboring West African countries. Her work in the past three years has produced the first four companies in Sub Saharan West Africa to attain WHO standards of Good Manufacturing Practice (GMP). She founded the Young Pharmacist Group – Nigeria in 2012 and subsequently, the Young Pharmacists Group Nigeria Professional Travel Grant in 2014. There have been eighteen (18) beneficiaries of this grant to international training, all young pharmacists from all over Nigeria. She serves on several national committees, with a mandate on improving the pharmaceutical profession and practice in Nigeria, but ultimately improving access to essential medicines for the people.
In 2018 Seun was named one of the Most Influential People of African Descent and will be honored alongside other distinguished Africans at the UN General Assembly in New York this year. She is a member of the Lagos Hub of the World Economic Forum Global Shapers Community. She is an associate of the Nigerian Leadership Initiative (NLI). She is a commissioner of the first-ever Lancet Youth Commission on Essential Medicines Policy (YCEMP). She was recently elected the chairperson of young pharmacists all around the world, under the auspices of the International Pharmaceutical Federation –Young Pharmacists Group (FIPYPG) amongst others. She is passionate about access to Medicines in Africa, ethical leadership, and currently working on ways of improving the economy by activating the economic section in all of Nigeria's 110 Embassies/Missions across the world. She loves to travel, read, and network.
Seun Omobo
Senior Adviser to Nigeria's Foreign Minister